Click on the pictures below to access sites:
Announcements!!!!

JAMBOREE GAME FRIDAY IN ELBA,
TIME CHANGE TO 6:30 START TIME!
**Geneva County High School's
Own Version of Instagram!!
See Latest News Article
** Check Out Latest News for Football T-shirt Sales Information. Sale Ends August 21.
***Junior Class Magazine Sale- Read Latest News Article. On Sale Now through September 2.
** New Spotlight Articles; Senior and Junior Class Officers Elected

The Yearbook staff is selling Friends' ads this year for all grades, 6-12. Make sure you and your friends purchase one! Spots are limited!! Please see one of the staff members or Mrs. Fountain to receive an order form. The deadline to purchase an ad is Friday, September 19.

Highlights Article: How to Earn Money at home for GECO with
Box Tops for Education!


Reminders
All Sports Passes will go on sale August 4th. The cost will be $100.00. That will include admission into all regular season home ballgames in all sports and reserved football seats. You may come to the school office during our regular business hours to make this purchase. Just ask for Ms. Janet Greggs at the front counter and she will take care of you. If you have not paid for your current reserved seat by August 25th it will go back into the rotation for others to purchase. Thank you so much for your continuing support of Geneva County High School Athletics.
GECO STAFF Wishes Everyone a Great Year!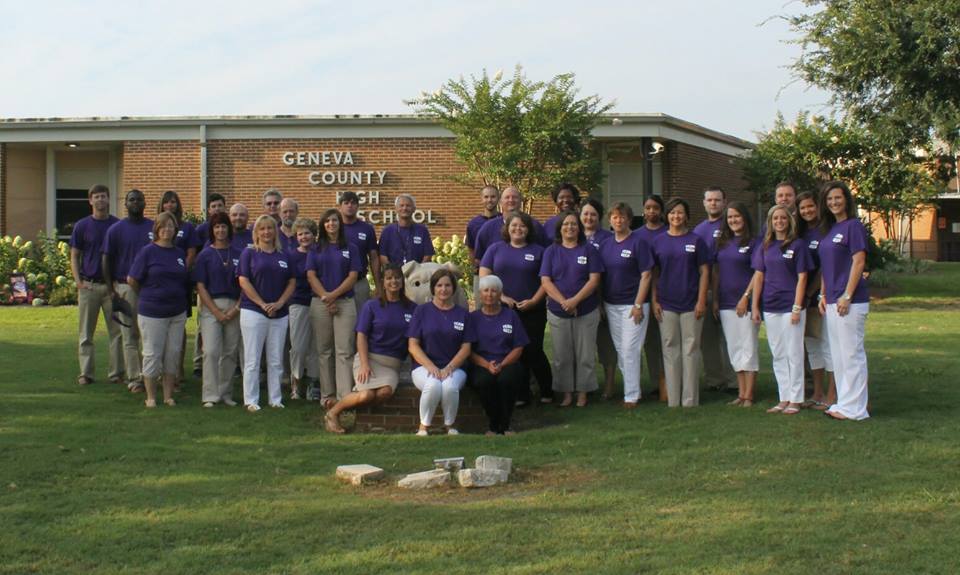 2014 Football Schedule *** Latest News Article
Bell Schedule