Announcements!!!

Early release at 1pm October 24, 2014.
Parade Begins at 2pm.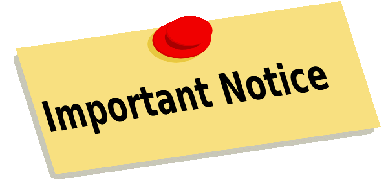 PRESS RELEASE – Community Meeting INFORMATION
The Board of Education and Superintendent Becky Birdsong of the Geneva County Schools announce the development of a Five Year Strategic Plan to guide the operations of the school system. Strategic Plans include all stakeholders in establishing the mission, vision, and operational plans for improving student achievement, curriculum, instruction, facilities, technology, safety, finance, and human resources.
You are invited to join Mrs. Birdsong and the Geneva County Board of Education at any of our upcoming community forums:
October 23, 2014, 6:00-8:00 pm. at Slocomb High School
November 18, 2015, 6:00-8:00 pm at Samson High School
November 20, 3014, 6:00-8:00 pm at Geneva County High School in Hartford
These events are designed to give students, parents, employees, and community members an opportunity to discuss the future of our school system. A brief overview of the Strategic Planning process will be given by the team of educators helping with this project. Discussion groups will follow, allowing participants to share ideas about short and long range plans for improving our schools over the next five years. All participants are welcome to help us envision the best schools to serve all Geneva County students.
For more information, please contact Mrs. Birdsong at the Geneva County Board of Education or your local school principal.
What?: Strategic Planning Community Forum Meetings
When?: Dates: Oct 23 (Slocomb), Nov 18 (Samson), Nov 20 (GCHS at Hartford)
Time: 6:00 -- 6:15 pm --- Registration
6:15 – 6:30 pm --- Orientation
6:30 – 7:45 pm --- Discussion groups
Who's Invited? Anyone interested in the future of the Geneva County Schools
Parents, Students, Teachers, Administrators, Support Employees, Community
Members, Business/Industry, Government, Citizens
Why attend? To help shape the future of public education in Geneva County
New Area on the Web Page ** School Publications
Click on picture"Extra" to be directed to Publication on "LEA Parental Involvment Plan">

Hometown Christmas Pageant Information * Latest News Article
Congratulations GCHS Gold Standard Band.. Click on Picture >>

CLICK ON PICTURE for VARSITY & JV Basketball Schedule
1st Annual Homecoming Assembly *Latest News Article for information

<Click Here***CHANGES TO HOMECOMING WEEK , also Latest News
Need Prom Information Click on Picture Below!


FFA Fruit Sale Begins SEPTEMBER 22 and Last day to Place orders is October 31.
** See Latest News Article for Details

GCHS Alumni* See Alumni Tab at top of page and then click News...
Alumni REUNION Time Again!
YEARBOOK ON-LINE ORDER SITE:
QUICK and EASY

http://www.jostens.com/apps/store/productBrowse/1000658/Geneva-County-High-School/2015-Yearbook/2014071804151812367/CATALOG_SHOP/