Announcements!!!
FFA Fruit Sale Begins SEPTEMBER 22
** See Latest News Article for Detail
GCHS FOOTBALL POWDER PUFF GAME

GENEVA COUNTY BULLDOGS FOOTBALL
Dear GCHS Parents and Students,
The high school would like to invite you to the GCHS Football Powder Puff Game on Friday September 26th.
There will be two teams competing. The 9th and 10th grade girls will be dressed in purple and be competing against the 11th and 12th grade girls dressed in pink. The game will begin at 1:50 and consist of two 10 minute halves with a 3 minute halftime.
Please feel free to come out and support your favorite team. Proceeds from the game will go to support the GCHS Football Team. The game will cost $1.00 for admission of elementary students. High school students and visitors will be $2.00.
Concessions will be open to all.

GCHS Alumni* See Alumni Tab at top of page and then click News...
Alumni REUNION Time Again!
YEARBOOK ON-LINE ORDER SITE:
QUICK and EASY

http://www.jostens.com/apps/store/productBrowse/1000658/Geneva-County-High-School/2015-Yearbook/2014071804151812367/CATALOG_SHOP/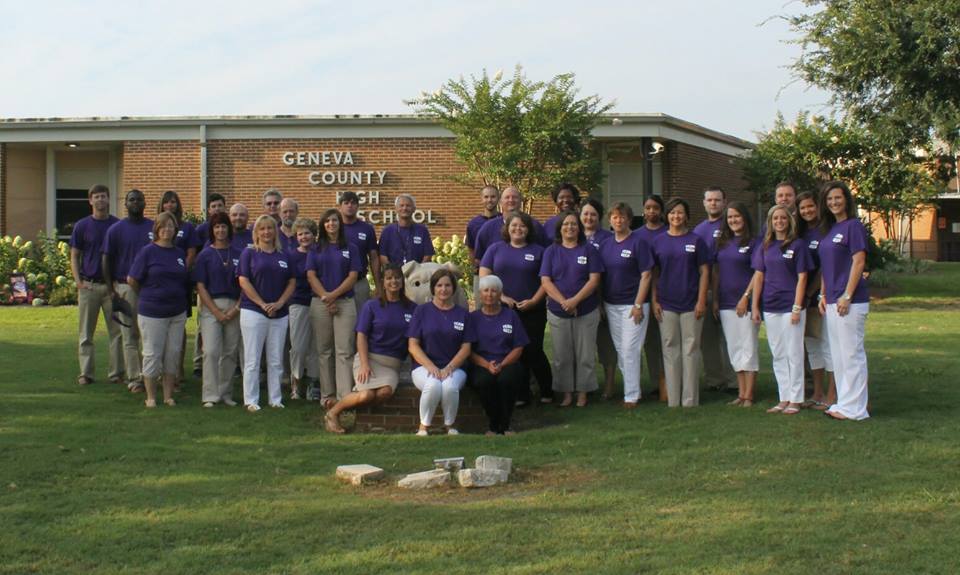 2014 Football Schedule *** Latest News Article